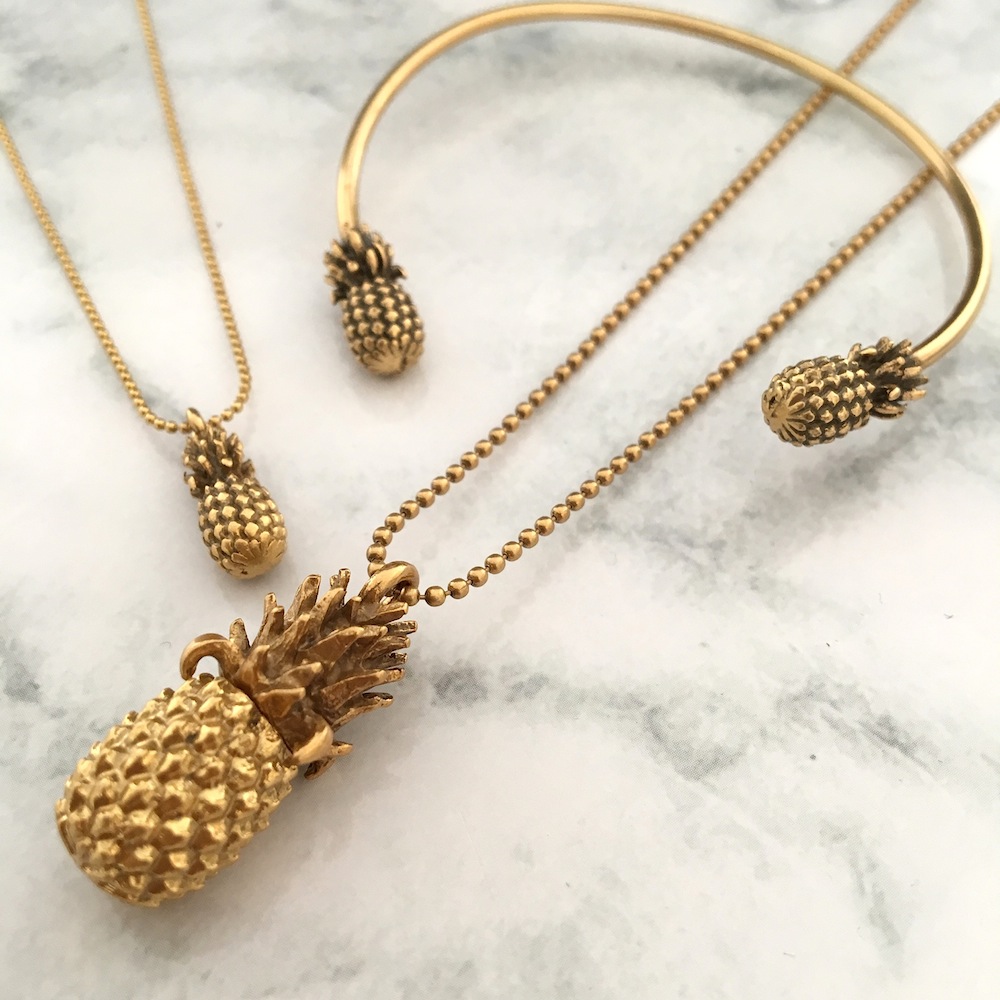 When it comes to fashion, pineapples are definitely the 'it' fruit of Summer, but what does it symbolise?
Traditionally, the pineapple symbolises 'welcome' and hospitality, as well as friendship, generosity, and other forms of warmth & graciousness.
The Europeans first discovered the pineapple in 1493, when Christopher Columbus and his crew came across the fruit during their many travels.  Columbus and his men introduced the pineapple to Europe, but it was soon realised that this exotic fruit could not be grown in such climates.  Therefore, they were imported from tropical areas and only the wealthy could afford them, which gave pineapples a certain prestige.
Although the pineapple is no longer rare or expensive, the meaning behind it remains.  It is commonly found in architecture, furniture designs, as well as in home decor.
Hultquist-Copenhagen's SS2017 New Season offerings include an intricately detailed range of necklaces, bracelets & earrings in gold, rose-gold & silver combinations from the Palm Tree & Pineapple collection.  This 'sweet' collection is perfect for everyday wear and will add a little sunshine to any look.
Discover your favourite style by Hultquist-Copenhagen at one of our retailers outlets.
Happy Shopping!
Get social with us
http://www.instagram.com.hultquistcopenhagenaus
http://www.facebook.com/hultquistjewelleryaustralia